Hey guys, Randy just posted a couple of animated gifs from the new Kleeman and Mike cartoon- check them out! All done digitally in Adobe Flash by Randy Christopher:
Ruff animation October cat: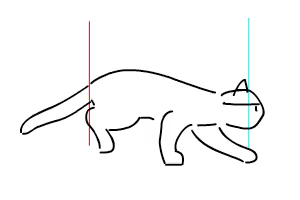 http://kleemanandmike.com/octrun02.gif
Final animation of Mike taking a skate run on the vert ramp (pretty awesome if I must say!). Mike has the Christian Hosoi look from the 80's wearing a shirt on the top back of his shorts & riding a hammerhead (reference for 80's skate fans). Check out the wood texture on the ramp: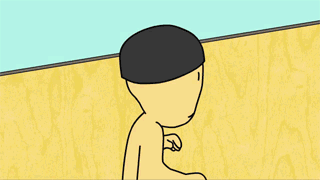 http://kleemanandmike.com/mikerunloop_320.gif
I'll post a link to the full cartoon once Randy uploads it, from what I've seen already the thing looks pretty RAD! I also want to thank all of the Kickstarter fans that donated for their contribution since it helped pay for my work on the new cartoon. Thank you so much!!!